Big Job Interview, Little Mistakes
This article was reprinted with permission from danielhenrygroup.com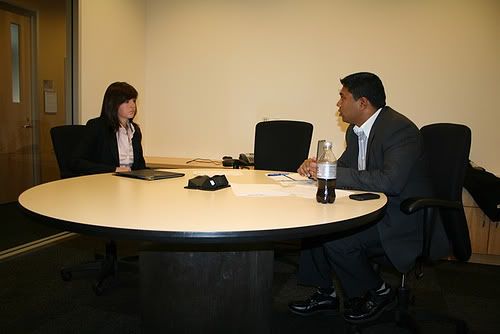 Tweet
You've gotten your foot "in the door", and have been invited to an on-site
interview
. Now is not the time to make any errors due to a lack of preparation. Avoiding these simple mistakes can allow for a more successful interview. Always be prepared with an interview strategy.
1.
Make a nuisance of yourself and show up early for your interview or be late.
Suggestion: Don't be more then fifteen minutes early and don't be late.
2.
Pester support staff and receptionists with questions or treat them rudely.
Suggestion: Treat support staff with adequate respect and leave them to their work.
3. Don't bring a copy of your resume.
Suggestion: Bring multiple copies of your resume for
interview
staff, in case they need one to refer too.
4.
Don't ask questions or ask irrelevant questions.
Suggestion: Be prepared to ask smart and effective questions that will provide you with information you may need to know.
5. Share a lot about yourself.
Suggestion: Share briefly about yourself in regards to being an asset to the given opportunity. Interviewers don't want to know about your winning the spelling bee.
| 1 | 2 | Next Page