A Job Interview Miniguide
This article was reprinted with permission from responsewebrecruitment.co.uk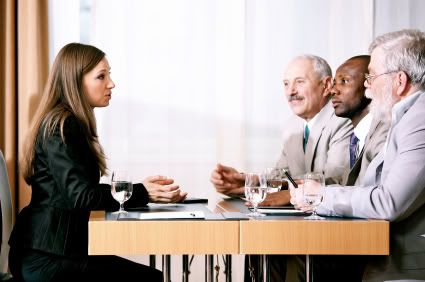 Tweet
Unfortunately a lot of people think that the hard work has now been done and that they can simply turn up to an interview and stroll towards a job offer.
The reality is that getting an interview is a great start, but if you really want to bag that job then this is where the hard work really starts.
Having interviewed a number of people myself over the years, I've seen so many candidates fail to prepare and as the old cliché goes, prepare to fail.
So, I've listed below the first five of the most common things that could go wrong in the interview process.
Remember that with most of the examples, you are in control and if you prepare as well as you can, you will give yourself the best chance at securing that move.
Let's kick off with the absolute basics….
1. Failing to understand what the company does
Most job interviews start with the question, "So, tell me what you know about the company". Make sure you take the time to take a look at the company's website and research the key facts about the business.
This isn't a case of spending hours learning everything there is to know about the organisation. Ten minutes on their website or a look at company house, will tell you when they started in business, how many employees they have, which areas of business they are focused on and where they are going in the future. It may also be worth looking at sites like www.newsnow.com where you can search to see if the company has posted any news articles and what is going on in their particular sector.
You may even want to consider looking at LinkedIn and search for individuals who are currently working in that business to see what backgrounds they come from. Try and also find the interviewer on LinkedIn or even Google them to see if you can find out what makes them tick.
Job Research is a must and by carrying it out it will show you are serious about the position you have applied for. Not doing your research will start the interview off on the wrong footing and the next 55 minutes will probably be painful!
2. Failing to arrive on time for the interview
You race across the car park, and arrive to the interview ten minutes late and now you are sweaty and anxious. You are immediately on the back foot and at a disadvantage to all those being interviewed for the position. Let's face it, would you employ someone who can't make it to work on time?
Again, this is where preparation is key; plan your journey, leaving yourself plenty of time for unforeseen problems such as late trains and traffic.
Print off maps, practice your route and arrive at least 10 minutes before your interview is due to start. This will give you a last chance to look over your notes and gather your thoughts.
| 1 | 2 | Next Page