Job seekers beware
Reprinted with permission from FabJob.com .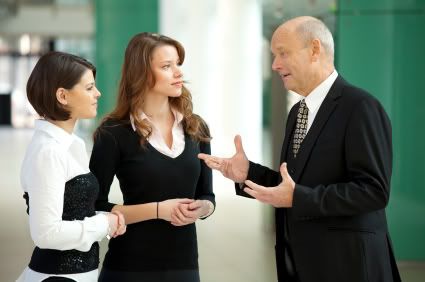 Tweet
Are you high maintenance? Do your friends tease you about being a "diva"? Is one of your favorite phrases "enough about you, let's talk about me"?
If you answered "no," check out the following behaviors, compiled from bad moves of dozens of real-life job-seekers, for ideas guaranteed to make a negative impression on employers.
1. Get More Information Before Applying
Before you apply for a job, make sure you're not wasting your time going after a position that's beneath you.
When you see an ad for a job that looks interesting, phone the employer and demand to speak with the person in charge of hiring. Once you have that person on the phone (if necessary, keep phoning until they agree to take your call), grill them about the job.
Get answers to questions such as: "How much does it pay? How much vacation time will I get? How big will my office be?" and anything else that's important to you.
Finish by insisting that they fax or email the job description to you.
2. Create a Cover Letter That's All About You
Start your cover letter with a strong statement such as "This is the type of position I've been looking for."
Then go on to explain what you want in a job. For example, "I am searching for a financially rewarding position where I can gain experience and pursue my interests." Add that you see this job as a stepping-stone to something better.
Even if they haven't asked for salary expectations, tell them the minimum amount they'll need to pay you "with benefits."
Better yet, don't waste your valuable time writing a cover letter when anyone can see from your resume how lucky they would be to have you.
| 1 |

2

|

3

|

Next Page