A job interview going boom or bust
Reprinted with permission from FabJob.com .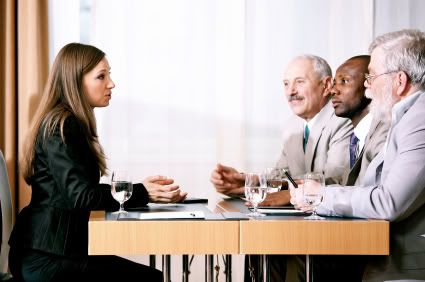 Tweet
1. Why are you looking for a new job?
Bad Answer: My boss is a jerk and the customers are hard to deal with.
Tip: Keep the answer positive, in terms of where you want to go, not what you want to get away from.
Better Answer: I have been promoted as far as I can go with my current employer. I'm looking for a new challenge that will give me the opportunity to use my skills to help my employer's business grow.
2. Why do you want to work for us?
Bad Answer: I'm desperate and no one else will hire me.
Tip: Before the
interview
, visit the employer's website to learn as much as you can about the company. When answering this question, focus on one or two flattering items to explain why you want to join this particular company.
Better Answer: When I read the mission statement on your website about giving back to the community, I felt really inspired. I was also impressed with the facts about your growth in the past three years three new locations, and a 40% sales increase. That's really something to be proud of. I think it would be rewarding to be a part of a company that is such a leader in their industry and in the community.
| 1 |

2

|

3

|

Next Page