Interesting Pointers For Your Next Job Interview
This article was reprinted with permission from http://www.careerealism.com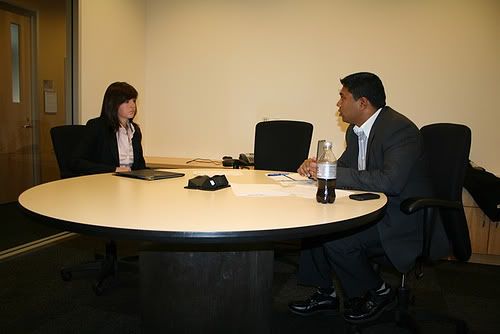 Tweet
It can be overwhelming to think about how much work it actually entails to find a job in today's web 2.0 world. If you are very serious about it, you have likely educated yourself in all the various facets of a job search and become well-equipped to go out and tackle the task. But, so have many others. Once a company narrows down the candidate pool to a group of people they want to meet, and you are one of them, it's time to start thinking about your next steps. Only one person can be chosen in the end. When all things are equal, what makes you stand out?
Finding strategic and creative ways to land
job interviews
is half the battle. Once you are chosen for an interview, it's not always going to be enough to arrive early, smile at the right times, answer the questions properly, ask the right questions, and then conduct all the proper follow-up tasks. Chances are you are going up against other candidates who will also be doing those same things. Now is the time to go that extra mile.
The best proactive strategies are somewhat subtle in nature and just flow with the rest of the process. The following are the top five strategies 80% of candidates do not utilize:
1. Confirm your interview.
If you have at least a few days between when you set up your interview and when it actually takes place, use the extra time to your advantage. Call or e-mail to confirm the
interview
, and let them know you are really looking forward to it. Not very many candidates do this, yet it's these little acts of professionalism that matter.
2. Develop a rapport with the people who interview you.
Typically interviews (including phone interviews), start out with some small talk. Don't just answer questions asked of you, ask them questions too and get a lighthearted conversation going! Ask them how they are doing and maybe share a lighthearted story. Try to help take the rigid formality of a
job interview
down a notch so that the conversation can flow easier. If any of the interviewers share something of some level of significance, be creative and use that information in further communications. Your thank you letter to that person could briefly mention something that had come up. For example, if an interviewer mentioned that his or her child was sick, why not briefly mention in your thank you letter that you hope his or her child is feeling better? Who wouldn't appreciate that?
| 1 | 2 | Next Page