Tricks To Ace Your Job Interview In No Time
This article was reprinted with permission from http://www.careerealism.com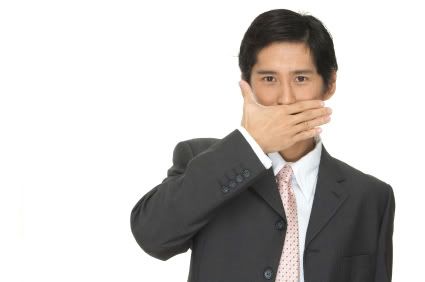 Tweet
From blatant job interview questions like, "What's your greatest weakness, weakest attribute, or most significant failure." To soft, "What might your previous employer say?" Even softer, "You certainly seem to have a lot of strengths, but we understand no one is perfect." The question will come one way or another, everyone knows it, yet still befuddled by it.
There have been many Rules of Thumb (R.O.T.) developed over the years, from making light of the question with an answer like "Pizza!" to true confessions, putting a cloud over everyone, to developing a response that actually demonstrates a strength, "I tend to be a workaholic," or "perfectionist." (Yuk!)
In principle, Rules of Thumb are meant to have very broad application such as, "when in doubt, get out." Great advice if you are in the middle of an intersection and the light changes. Would it apply in the final seconds of a game, you're down 3 points and have the ball? What, you're going to walk off the floor? I don't think so. I find many R.O.T. (pun intended) to be off the mark and misleading. What may be good for one may not be for another. That is not to say there are no rules that can be applied; there are. Just choose your medicine carefully.
When answering interview questions, here's the first rule…
RULE #1 – Stay positive…ALWAYS!
The "what's your greatest weakness" question is your opportunity to shine. One way is to demonstrate you are a positive person by nature. Everyone likes a person with a positive nature, right? Remember you are in the interview to make yourself desirable for hiring, so you might say, "I rarely sit there and think of myself in those terms, nevertheless, I do want to respond to your question," or something on those lines. Notice by the way I did not say, "I rarely sit there and think of my weaknesses." Here's a rule of thumb that always applies: Do not use or repeat negative terms, even if the interviewer throws it out there.
Here are three other rules I suggest you follow:
RULE #2 – No superlatives!
Keep it singular. Superlatives such as "weakest" or "worst" or "biggest" indicate the greatest degree of whatever is it describing. "Worst weakness" is the weakness of the highest degree implying there are other weaknesses of varying degrees but weaknesses nonetheless. That begs the question, "What are some others?" Likewise, "need most to improve" implies there are others areas for improvement. In any case, try this as an alternative, "If I had to come up with one…" (No negatives; no multiples).
| 1 | 2 | Next Page