The resume mistakes that you have to know
This article was reprinted with permission from 15secondresume.com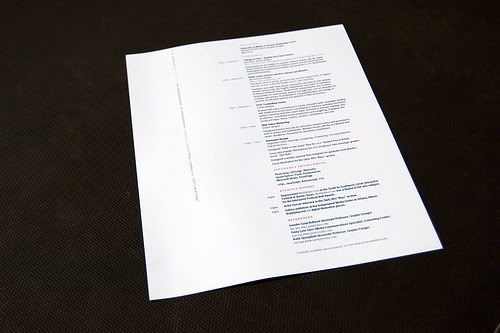 Tweet
Does your
resume
contain mistakes that are preventing you from being considered for that "ideal" job? There's a good chance it is, even if you had it prepared by a resume professional. With an average of six job seekers for every job opening in the US, recruiters and hiring managers receive thousands of resumes for every listing. With that in mind you have about five seconds to convince them to read further and they will spend no more than 15 seconds before deciding to interview or not. Most recruiters will tell you that when they scan
resumes
they are initially looking for easy reasons to eliminate candidates in order to "reduce the pile" of email trash. Here are some common blunders that offered by veteran recruiters.
1. Unprofessional contact information
If you're using an email address that sounds something like "Billy&JohnnysDad@" you're giving recruiters and hiring managers a quick reason to say no. A similar blunder is using an email address that appears like some kind of code "pbi439_jht@". If you're resume makes it to the interview pile you may never know it because an assistant accidentally miss-typed your email. Give your job search a boost and create a new email address that is simple and professional. Your first and last name is the best way to go and if that's not available through your preferred provider just add a middle initial or a simple number to the end. While you're reviewing your contact information take a few minutes to consider the phone number you're providing. Make sure you're voicemail sounds clear and professional. Don't use a phone number that is shared, use a cell phone or have a dedicated line added through you're provider.
2. Including a "me-focused" objective
Employers don't care what you want; they care about solving a problem. They want to hire a person who will solve their problem and are not particularly concerned about where they fit into your career goals. While that may be a question during an interview, on the
resume
you need to focus on how you can help the company. What you should include is a headline or branding statement that speaks directly to what the employer needs. This should be refined and customized for each offering.
3. Highlighting job duties, instead of accomplishments
Resumes should primarily have high-impact statements about your accomplishments that relate directly to the job description. This allows you to sell yourself as the best candidate. Avoid phrases like "responsibilities included" or "duties included" and focus on measurable accomplishments that set you apart from other job candidates.
| 1 |

2

|

3

|

Next Page