College grads take time to reflect
This post was written by Kris Hilgedick and was reprinted with permission from http://www.columbiatribune.com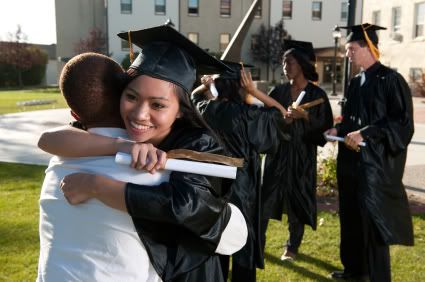 Tweet
Pursuing an ambitious career might be important, but every speaker who stood behind the podium at Stephens College's December commencement ceremony exhorted graduates to find ways to make family life and personal interests priorities as well.
About 45 joyous graduates — a mix of master's and baccalaureate degree candidates — walked across the stage yesterday.
When Lainey Hughes, a 25-year-old native of Ireland and a digital filmmaking student, first arrived on campus, she expected to spend most of her evenings studying alone in her room. But when she arrived, people reached out to her, she said.
"I was blown away with how friendly and welcoming everyone was," Hughes said.
Although she studied at Stephens only five semesters, it was enough time to be inducted into the school's Mortar Board society, be on the student council, serve as a residential life advisor, earn a leadership award, and volunteer at film festivals.
"I minored in sleep deprivation, but it was totally worth it," she said.
Hughes, who was selected to speak on behalf of her class, said the closeness of her Stephens' friendships taught her it's possible to build a new family, while holding tight to the one that raised her.
| 1 | 2 | Next Page