Boost your resume in a different way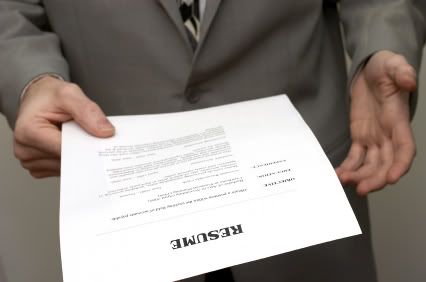 Tweet
One of the disquieting issues that many recent graduates are encountering is the fact that today's job market does not always readily open up to students with a baccalaureate, especially a new minted one. The value of experience has long been evident, but today employers have the option of selecting employees with both experience and education: applicants that are on the hunt after a previous job became the victim of economic turmoil, recession, and job relocation. A lot of mid-career professionals are finding that a partial answer to the employment challenge is an upgrade of academic credentials. Thousands of people have returned to school to earn a master's degree in order to embellish the
resume
.
Some of these people are career changers who will still lack experience in the (new) workplace. Others are frustrated young professionals who are recent graduates and are finding the job market to be a real challenge. As a result, there are now many educational options for obtaining a master's degree quickly and in many cases, in fields that are unrelated to graduate studies.
1. T
he Master of Arts in Teaching (MAT)
is a degree that was created to swell the ranks of teachers when the teacher shortage became an enduring problem. Licensed teachers who hold an active teaching license and a bachelor's in education can earn this degree in a year's time and accomplish two things: obtain a credential for teaching at the secondary school level in a specific subject, and gain a pay raise due to the advanced academic degree. Students who hold a bachelor's degree unrelated to education and have no experience teaching can enroll in a MAT program and be teaching with a provisional license within a year. There are some excellent online MAT programs.
2.
Masters in Management
degree is the graduate business degree for someone who isn't interested in all of the social and academic ritual that revolves around MBA programs. MBA graduates in many regions are finding the job market difficult despite what was once a golden college degree. The Masters in Management is a one year to eighteen month program that in many schools, offers areas of specialization such as human resources, international finance, emergency management, information systems, and so forth. An online Master of Management degree can provide a tag to your
resume
that qualifies you as management material in the future, regardless of the entry level opportunity.
3.
Masters in Health Informatics
is another option for students with an unrelated undergraduate degree, although some programs may want to see some work experience in IT. Obviously working knowledge of database software is going to be of value; exposure to information technology either as an undergraduate or in a job setting will probably be a requirement. But individuals who majored in a related field and are striking out looking for work in the tech sector should consider the healthcare monolith as a career opportunity instead. It's a growing industry that is virtually impermeable to economic downturn. Graduate informatics programs accept students with a variety of undergraduate backgrounds. Most programs are twelve to eighteen month commitments.
| 1 | 2 | Next Page