College grad investing advice
This guest post was written by Go Banking Rates, bringing you informative personal finance content and helpful tools, as well as the best interest rates on financial services nationwide.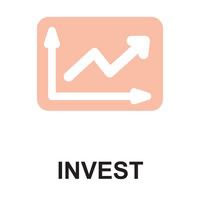 Tweet
Investing in the stock market is tricky at any time, but when working with little money in the midst of a tough economy, the prospect becomes that much more challenging. Of course, this doesn't mean that you can't do it at all. You just have to make smart decisions along the way. So let's take a look at what types of
investments
could be a good bet for you as a person starting out with a little to work with.
Understanding Investing
The cool thing about investing is that despite the rumors you may have heard from friends or even in the media, it's not as hard as you think. In fact, it can be downright fun when you understand what's going on and begin to see a return.
There are some things you need to understand before diving in to avoid big mistakes. First, know how smart investing works. In your case, making good investments means the following:
Starting with an amount that's comfortable for you.
Minimizing taxes and transaction fees.
Making money not just in the short term, but with long-term goals.
If you can keep these ideas in mind, you are well on your way.
You Can Start with $100 or Less
So you've probably always assumed that you need thousands of dollars in liquid funds in order to invest in anything from stocks, bonds or mutual funds. In actuality, you only need a little bit-- $100 gives you a great start.
Here are some tips on how to get this done:
Do a little homework: Look at the differences between stocks, bonds, mutual funds, ETFs and more investment options to see which you feel most comfortable with. For instance, stocks are much riskier than bonds, while mutual funds can be a blend of the two. In looking at the options out there, you can decide how risky you want you first investment to be.
Start with online brokers: Another great starting point is to sign up with an online broker. Some good options include ShareBuilder and Zecco. ShareBuilder allows you to trade for $4 and $9.95 to sell with no minimum account size. Zecco also does not require a minimum account size and charges $4.50 per trade. These sites also offer free investing tips that can help you along the way.
| 1 | 2 | Next Page