Job hunting pointers to keep in mind
Copyright 2010, The Oklahoma Publishing Company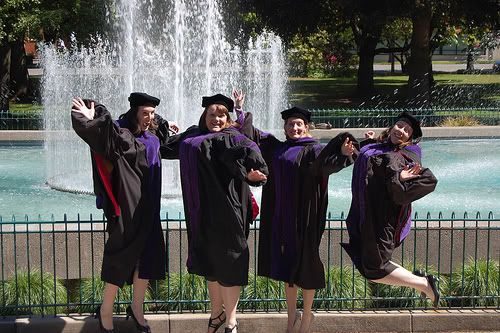 Tweet
New college graduates may have a better chance to land their dream job in 2011, even though the state's un-employment rate has reached a 22-year high.
A recent study predicts the number of jobs available for 2011 graduates will be higher than it has been for other graduating classes in recent years. According to the 2011 Job Outlook Survey conducted by the National Association of Colleges and Employers, there will be a 20.2 percent increase in new graduate hires in Midwestern States, which also includes Oklahoma.
University of Central Oklahoma's Career Services Director, Beth Adele says the information is promising, but it is no guarantee the job hunt will be an easy one for upcoming graduates.
"It will be just a little easier on the students, but it doesn't take away the responsibility of the students and take it back a decade ago when it was easier to send out multiple resumes and get a hit within three months," Adele said.
UCO senior, Cordarrrow Milton says even with the recent recession he is still hopeful about his future and career goals. Milton says he has been actively looking and applying for jobs since the fall semester began. He says he applies for at least two jobs a day.
"As long as you're applying you have a chance and it you're not applying you have no chance," Milton said.
Other NACE studies show it now takes around five months after applying for a job, for a graduate to get a offer, which is a longer wait than in previous decades. Adele says she is seeing a rise in the number of students who are coming into Career Services looking for advice and feedback on resumes, job applications and interviews. She says these days it pays for students to get as much workplace experience through internships as they can prior to graduating and entering the career world.
"Entry level salary for someone with an internship is around $41,000 and without it's about $34,000," Adele said.
Adele says the recession proof jobs are also the fields that are most reliable when it comes to recent graduates trying to gain employment. UCO Career Services and NACE consider engineering, nursing, finance, and accounting graduates among the most in demand across the nation.