Resume blunders you should never make
Reprinted with permission from ERE Media.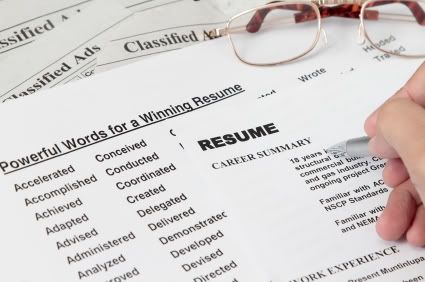 Tweet
1. Using MS Word "Resume Templates" for creating the resume.
For many, the first source of resume assistance in this day and age of the Personal Computer complete with Microsoft Office Suite is usually the "Resume Templates" found within MS Word. Sadly, while these templates result in fine looking printed resumes they achieve the worst possible results for electronic resumes. Bill Gates is not who you should be relying on for creating your
resume
. He has never had to even interview for a job in decades. Trust us, don't use MS Word templates and instead create the resume from scratch using the template as a guide only.
If you are planning on sending your resume as an MS Word attachment, chances are software of some sort (referred to as Applicant Tracking Software or ATS) will be scanning your resume before a human ever sees it. The excessive usage of stylesheets, formatting, tables and cells that are part and parcel of the prefabricated template … among many other problems … will almost assuredly result in your
resume
causing a hiccup and getting belched out of a company's tracking system.
2. Not adhering to the traditional reverse chronological format.
What all hiring managers care most about is your current or most recent one or two positions. As one reads back into your past they become less interested about jobs you held 10 or more years ago as they are mostly interested in what you have done during the past five years or so. You should always list the most recent job first, and your very first or earliest position down at the bottom or toward the end of the resume. Functional resumes are seen as a cover-up for gaps that doesn't fool anyone except those candidates that insist on using them.
The two main resume formats are:
- Chronological
- Functional
There's also the European "CV" version.
- Curriculum Vitae
Vitae, also known as curricula vitae or c.v., are documents that detail your academic and professional accomplishments. Vitae are more comprehensive documents than resumes. They are most often used for academic or research positions. This format type is used mainly by PhD's, professors, research or engineering scientists who are expected to provide pages of manuscripts, books, articles, and journal features they've written during their lifetime. While resumes are rarely more than one or two pages long, vitae can be many pages in length. Fewer than 10% of the population will have a C.V. type resume.
| 1 |

2

|

3

|

Next Page