On-campus career help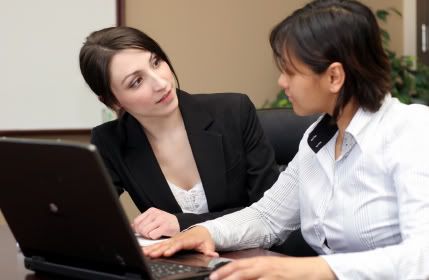 In today's difficult economic climate, finding a job can be hard for anyone. For a college student with little to no experience, finding a decent paying job is even more difficult.
With the amount of people searching for entry-level jobs increasing, especially with upperclassmen and recent graduates, the competition causes employers to expect more of applicants.
Elizabeth Wilson, assistant director of AASU's Office of Career Services, said there are ways to work around this common problem.
"Academics are important," she said. "Being well-rounded and involved is also important, so if you can join a club or organization on campus – maybe one that's related to your major or what you want to do when you graduate – that would give you some practical experience as well."
Wilson said internships are the key to gaining experience when employers will only hire experienced applicants. College credit is attached to interning and can be established through Career Services and advisers.
Wilson said there are three main things Career Services does: it helps students pick their major and career path, it helps students get experience in their chosen field and it assists students - especially seniors - with job searches and graduate school decisions. Career Services can also help with resumes, cover letters and interview preparation for jobs.
For students in the early years of their collegiate career, internships may not be an option.
For students like Ryan Goetz, a freshman majoring in pre-pharmacy, the chances of attaining an internship in their chosen field with no classroom experience are slim.
Goetz said he hopes to be employed at McDonald's. "Right now I guess I'm looking at various fast food places," he said.
When the need for money has to take a momentary backseat to career goals, fast food venues are the easier alternative. Some students, like senior theater major Ashton Carr, have a need for both.
"I have a very, very flexible work schedule," Carr said.
| 1 | 2 | Next Page