Study: Grads earn more
by By Tricia Pursell, for The Daily Item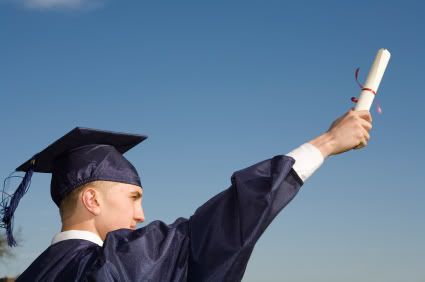 When it comes to college tuition, it seems like you get what you pay for.
Most college graduates face a significant debt load, so being assured of a solid career after graduation to pay off that debt as quickly as possible is a factor to consider when choosing a school.
Tuition costs at several Valley institutions range from $13,000 to more than $40,000 a year, but depending on the availability of financial aid, the average debt load upon graduation, the job students obtain after graduation and a number of other factors, students at either end of the spectrum may get their entire investment back in the same amount of time.
"There are a whole lot of calculations involved," said Edwin Koc, director of strategic and foundational research for the National Association of Colleges and Employers, based in Bethlehem.
For example, the average starting salary for a computer science major is approximately $60,000. If the student paid a total tuition of $160,000 for a computer/Internet technology degree, that amount could be earned back in less than three years.
But only a portion of one's salary typically goes toward paying off debt, Koc said, while the rest goes toward living expenses.
The average national student debt upon graduation is $28,000, and the average starting salary is $42,000.
But the numbers change significantly depending on the graduate's major.
Petroleum engineers are at the top of the list, with an average starting salary of $80,000. They are followed by chemical engineers, computer science majors, mathematics majors, accountants and, finally, liberal arts majors.
Over time, a person with a liberal arts degree can catch up to those earning the bigger salaries right at the start, studies show.
Tuition last year at Bucknell University in Lewisburg was $40,594. Sixty-two percent of students received some financial aid, with the average award of $25,000, while the average graduate's loan debt was $18,800.
"A small number of students are paying the full price," said Tom Evelyn, university spokesman.
The university may have one of the highest tuition rates in the Valley, but it also ranked No. 2 recently among all liberal arts institutions with its graduates obtaining the highest mid-career salaries — an average of $115,000 a year. The average starting salary is $56,100.
| 1 | 2 | 3 | Next Page