Some personal job search advice
A guest post by
Rebekah Cockrell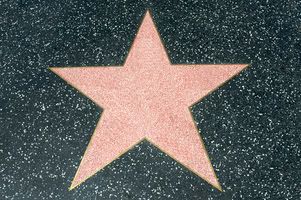 Tweet
Every day I look out at the internet and see my friends saying the same thing.."I'm tired of job hunting". And my response is, "you should be tired". If you're not tired of job hunting, you're not trying hard enough. It's a tough economy to be looking for employment. But don't get discouraged. There are jobs out there. You need to just keep at it. Which brings us into our topic for the article…. What can job hunters learn from unemployed actors?
Lesson Number One: It's all about being seen.
If you're sitting at home in your PINK sweats watching The Hills entire last season while your roommate is out in her best suit going to networking meetings and social functions, it's not going to be tough to guess who is going to
find a job
first. You need to be out there, letting people know you're ready and looking for employment. Actors do the same thing. When they are out of work, they take meetings, hit parties and network with people who could hire them. It's not the time for them to be hanging out at home in their sweats eating gummi bears. Instead they make sure they always look their best and that other's see them. Ok, so some of you aren't the greatest at face to face networking. Good thing that in today's world you can network online. Get a Twitter, Facebook, and LinkedIn account. Post a really great picture of yourself and start introducing yourself to people. Remember there is no shame in letting people know you're looking for a job.
Lesson Number Two: No role is too small to get started.
Brad Pitt was in a Pringles commercial. Keanu Reeves, a CornFlakes commercial. George Clooney, Return of the Killer Tomatoes movie. Of course we all know where these guys ended up. The term, uber-successful isn't even going to cover it. Experience is sometimes key. And if you need to get experience by taking a job that maybe you wouldn't normally consider, it's O.K. All successful people started somewhere. Most people aren't born successful. They work at it. And you need to as well. Eventually your time will come. The second lesson here, is that if you aren't getting the
job offers
you desire, sometimes you just got to take what you can get. It doesn't mean you should give up on your dream job, there is plenty of time in the day to keep looking. But it's a heck of a lot easier to keep looking if your internet is still working and the lights stay on.
| 1 | 2 | Next Page