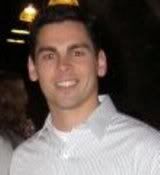 Name:
Braden Pivirotto
School:
Santa Clara University - Leavey School of Business
Major:
B.S.C. Management, Communication, Leadership
Job desired:
Consulting/Counseling, Business Development,
Management and Operations, and Non-Profit and Green industries
Graduation date:
2009
Contact info:
braden.pivirotto@gmail.com
http://www.linkedin.com/in/bradenpivirotto
Why should you be hired?
Through my experience, skills and knowledge I would like to help people improve themselves and the world, develop new and varying skill sets, volunteer time, and help teams and individuals set and achieve excellence. My work ethic and characteristics motivate others while my easy going and personable attitude allow people to feel comfortable while working with me. I will complete jobs to high standards and will look to create circumstances for a prosperous future. My LinkedIn profile exhibits my qualities and I look forward to meeting with you so you can see that I am a quality and driven person who will achieve greatness.
Bio
As I ran cross country and track, competed in volleyball and triathlons at Santa Clara University, I worked in housing for three years, facility operations, coaching multiple teams and mentoring, among others. While achieving high academic goals and developing quality habits and characteristics through work and sports, I held leadership positions in my fraternity and accomplished great feats, earning me several leadership awards. Through sports, school and work, volunteering and helping others, I became comfortable working in teams and individually to create the circumstances for a prosperous future.
I'm motivated to perform exceptionally and efficiently and am eager to better myself and those around me. My skills and knowledge include business leadership and development, Lean Six Sigma organization, communication and marketing such as public speaking, writing, event planning, training, negotiation, recruitment and technology/computer skills using MicroSoft Operating Systems and more. I have an interest in Consulting/Counseling, Business Development, Management and Operations, and Non-Profit and Green industries. Presently I would like more experience learning and working in a consulting firm, but ultimately I'd like to be an organizational management and leadership consultant, motivational speaker and writer.