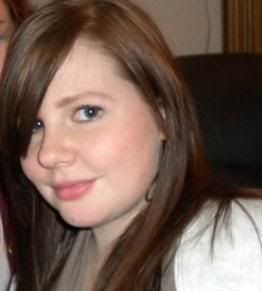 Name:
Anne Lawver
School:
University of Wisconsin La Crosse
Major:
BA English - rhetoric and writing, with a minor in persuasion and public communications
Job desired:
Entry level public relations position, including internships.
Graduation date:
2010
Contact info:
a.m.lawver@gmail.com
Why should you be hired?
I believe I should be hired because of my work ethic. I have held a job since I was 16, entirely throughout college, and at every job I've held I worked hard to be promoted. It is because I am reliable, consistent and thorough. I am committed to the company or organization I work for, and devote all of my efforts into what I am working on. I have the initiative to suggest new projects and work on multiple tasks at once. I absolutely thrive under pressure and deadlines. My best work comes from pushing myself and I bring this to every project I work on.
Bio
I am a recent graduate who is looking for a position in public relations. I have interned over the last year with two nonprofits, the La Crosse Public Education Foundation and Big Brothers Big Sisters of the 7 Rivers Region. I also was a senior writer for my student newspaper for two years in the Spotlight section, where I highlighted upcoming on and off campus events. In my experiences I have planned fund raising events, copy edited materials for publication, designed advertising on multiple platforms, created and maintained social media, as well as wrote social media tutorials for future interns and staff.
My true passion is in writing, and I am currently creating a blog about life after college with a liberal studies degree. I am also an avid reader, from blogs on social media to novels and short stories by Kurt Vonnegut; tastes as diverse as my talents. I aspire to one day to work in corporate PR, but right now I want to experience all areas since I've already dipped a toe into the nonprofit sector. I am eager to learn even more about an industry I am passionate about and to start a career.