Helpful tips for paying off college loans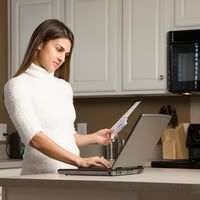 College graduates can use several strategies to pay off their loans. First of all, it is important to determine the kinds of loans that were used, the lenders and the total amount that is owed. Then, the next step is to find out if you can request for loan forgiveness. Various organizations may pay for a certain amount of your student loans every year that you are serving with them. These include the Peace Corps, AmeriCorps, the military service, Volunteers in Service to America, Equal Justice Works and National Health Service Corps. Some graduates may also get some of their loans forgiven by teaching in certain areas, providing social work to certain communities or working as physical or occupational therapists.
Of course, an important strategy to make it easier for you to repay your student loans is to find a job that provides excellent pay. You will also need to check the different payment schedules so that you can choose the plan that would be easy for your budget. As for your budget, you will have to examine it carefully to find out where you could get rid of some of your expenses.
You may also want to consider debt consolidation because this technique can offer two basic advantages. Several loans will be replaced by a single loan and this means that it is much easier to keep track of your repayment plan, compared to several loans that have different payment schedules. Another advantage is that you may be able to negotiate a much lower interest rate compared to the rates that have been used for your student loans.
Another technique is to have the repayment of the student loans deferred. Deferment means that your lenders will agree that you will not be making any payments for a certain period time. However, do not forget that this will also increase the interests that you will have to pay. It should be noted that deferment is automatic if you enroll in graduate school. Meanwhile, another strategy is forbearance in which your creditor agrees to grant you a period of time where you do not have to pay as long as you have proof of hardship.
Source:
http://www.loansafe.org/how-do-college-graduates-pay-off-loans
About the author:
Johnny Simms is a freelance writer who focuses on Main Street issues and problems. He has a Bachelor's Degree is Social Science and is a graduate of the University of California Riverside. Mr. Simms lives in the beautiful Southern California mountains of Big Bear, California where he enjoys the outdoors with his wife and two young girls.