Car shopping tips for new grads
Reprinted with permission of FayObserver.com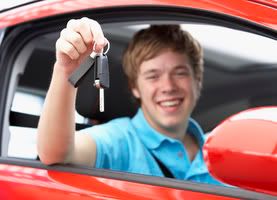 College graduates will need a new car to start their lives off campus. A dismal job market could make financing such a big-ticket purchase a challenge. Here are tips to help navigate the perils of car shopping.
Check credit: Buying an affordable car that is paid off on time is an excellent way to build credit. That will help down the road with buying a house, a more expensive car, starting a business or anything else that requires borrowing. Before going to the dealership, it's a good idea to check your credit history, which gives you the same information lenders use when they decide on a
car loan
. Each of the credit agencies, Experian, TransUnion and Equifax, allows one free credit report per year through their websites. Recent grads should be prepared to pay higher interest or a bigger down payment to satisfy nervous lenders because of a short credit history. A parent may have to co-sign.
Budget: First-time buyers will want to come up with a firm budget before setting foot in a dealership, where sales staff are likely to try to sell unnecessary options. Young car owners should plan to spend no more than 15 percent of their monthly income for car payments, says Greg McBride of Bankrate.com. Several websites feature calculators to figure out what payments will be. Start with Cars.com or Autofinancing101.org.
Buy or lease? For grads, buying is the way to go in most cases. Buying lets you put equity into something you'll eventually own, and most
cars
built today will last well beyond the life of a loan. Leasing can be dicey for recent grads because, while payments may be cheaper, most arrangements charge a fee for breaking the lease early. In a difficult job market, that's not an appealing prospect. A good option is to buy a dependable, late-model used car. Payments will be smaller than a new car, and someone else will have taken the initial depreciation cost. But one benefit of leasing is it's usually cheaper and doesn't require a down payment - good for a grad who doesn't have cash on hand.
Be choosy: Shop around for financing. Karl Brauer, editor in chief of Edmunds.com, suggests going to a bank or credit union first. Explain which
car
you're looking to buy and get an offer for a loan. Take that offer to several dealerships and negotiate. First-time buyers who find the haggling intimidating can do the bulk of their shopping online. Most dealership websites allow shoppers to correspond with sales staff via e-mail. In addition, keep an eye out for incentives aimed at college grads, most of which are good for up to two years after graduation.