What job seekers should know to mingle like pros
By Darcy Rezac, Judy Thomson and Gayle Hallgren-Rezac. www.workthepond.com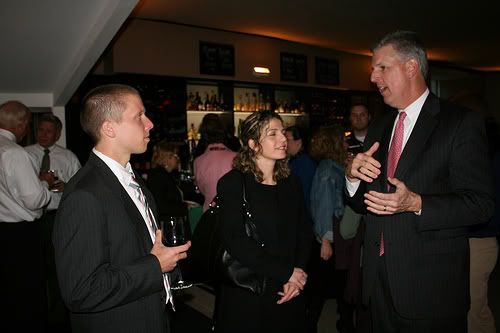 Tweet
Few people are born networkers; most of us have to work at it. Networking can be daunting to many, especially when you're attending an event and you don't know anyone. With a few tips and practice, networking can help you build your business connections, make new friends and connect people, and boost your confidence. BN360 members are encouraged to network as much as possible at our events!
1. A Better Way to Network:
The seminal secret of positive networking is 'discovering what you can do for someone else'. It's about opening a relationship, not closing a sale. When you network this way, it takes all the pressure off - guaranteed.
2. Become a Super Connector:
Great networkers enjoy connecting people. The secret of discovering what they can do for someone else is part of their DNA (Dynamic Networking Ability). When you find out what that something is, it's not enough to think about it, they do it. 'Work the Pond!' calls this high level of awareness.
3. Treat Everyone Like Royalty:
Everyone deserves to be treated with kindness and respect. Avoid rushing to rank your contacts in The Frog Chain. It makes life a whole lot easier than trying to figure who's who. Besides, one person's frog may be another person's prince or princess.
4. The Gentle Art of Conversation:
A key quality of great networkers is their style of conversation. They are focused, listen carefully and are non-confrontational in their style. Some good Chinese advice: Do not remove a fly from your friend's forehead with a hatchet.
5. Remember me?
Experienced networkers say 'Nice to see you' or ' Great to see you'. They know it works better than 'Nice to meet you'. The latter greeting is problematic when that person may respond, 'We've met before.'
6. The Power of Seven:
The minimum number of cards to carry at all times is seven. Most business or association functions have tables set for eight – you will have a card for everyone at your table. But bring more. Remember, you can never have too many cards, only too few. If you forget your cards? Go back and get them – they are that important.
| 1 |

2

|

3

|

Next Page