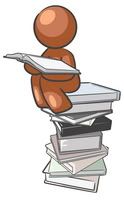 Share
Were you busy this week thinking of what gift to get for Mother's Day? Don't worry, here's a nice recap of everything that you may have missed.
News
•
UNCW grads get creative in their job hunt
•
New grads may lose health coverage for summer
•
Jobs for college grads in financial services are growing
Weekly Grad Star
•
Julia Ohaver
Job Hunting
•
How to go from a 'nobody to somebody' in the job market
•
8 mistakes that can hurt your job search
•
How a new grad can research an employer
•
10 Uncommon job hunt tactics that work
Interviews
•
Job Interview Questions: "Why do you want to work here?"
Resumes
•
Top 5 resume myths