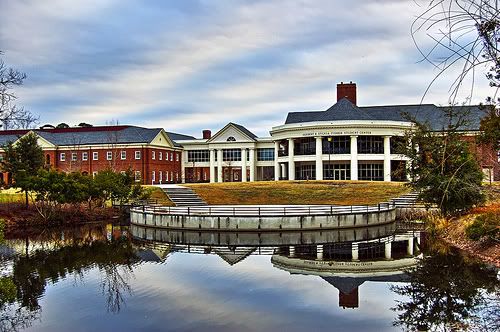 Guerrilla job hunting can work, it seems
Share
After his Wilmington job search hit a dead end, University of North Carolina Wilmington senior Rob Nowicki found himself applying for positions in Oregon and Wyoming.
Instead of working as an art teacher, UNCW alumna Katelyn Bostic is a part-time English tutor who sells handmade jewelry online.
When a glut of applications from alumni filled graduate school positions before he could apply, UNCW senior Alex Squadrito set his sights on a new goal – riding a skateboard from Virginia Beach to the California coast for charity. He'll reapply for grad school next fall.
A tough job market means new graduates have to get creative if they want to find work in their chosen field – and cultivate patience when the skyrocketing career path of their dreams takes a while to ignite.
"It's unfortunate that we're graduating at a time like this, but I'd rather it be now than 10 years down the road," Nowicki said. "This way, we're developing the skills we need really early to be competitive and get what we want."
Job figures inched upward in recent months, but it's still tough out there for new grads. They're competing against more experienced workers leveled by layoffs, as well as last year's graduates still trying to break into their fields of choice.
Even for lower-paying jobs outside of their fields, recent grads sometimes don't make it because employers fear they will move on to a more glamorous position as soon as the economy improves.
"It's frustrating and difficult – you get your resume in, get the interview, get your hopes up, and then you just don't hear anything," Bostic said.
| 1 | 2 | Next Page