College grads making big decisions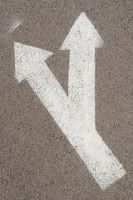 While students graduate from local schools like SUNY Purchase and Manhattanville College they will now almost immediately turn to the still unforgiving job markets across northeast.
Students from recent graduating classes have faced the same problem, as the slow economy is now no longer a new issue. Other recent graduates have tried internships, unrelated jobs and going back to school, all with mixed results.
Although working for free might not sound like a fruitful option right now, other recent graduates are realizing that it might be the best way to make something out of a bad situation. Returning to school has proved to be a roll of the dice, as some students who made that decision in 2008 are now returning to the job market and having many of the same issues.
With the economy still putting many people in a tough position, many are taking creative turns to earn a living. The National Association of Colleges and Employers (NACE) recently conducted a study that revealed that new graduates who had completed internship programs are more likely to receive job offers than those who did not.
So if students missed out on an internship as an undergrad, now might be the time.
Jonathan Caro, who moved from the tri-state area to the UK last year, agreed.
"You have to expect to do free work [starting out]. In some industries, specifically mine which is visual effects, companies are willing to take the chance on green college grads over the vets. So be willing to 'bend over backwards' in order to make a name for yourself."
Institutions have seen an increase in applications since the start of the recession. Joe Guarneiri from the Culinary Institute of America sees fellow chefs-in-training following their passion despite financial hardship.
"Honestly, the job market right now for chefs and bakers is slim pickings, but we are not limited to just these jobs. Many people here won't even work in a kitchen when they get out of school. We become writers, photographers, food scientists, and basically anything we want involving food. So there are ways to do what you really want, you may just have to pay a lot up front, given the competitiveness of the market right now."
Others are less optimistic. Courtney Parent, a recent recipient of the Masters degree in journalism from Quinnipiac University, found the prospective job outlook not much different from 2008.
| 1 | 2 | Next Page