How to avoid job search pitfalls and discover possibilities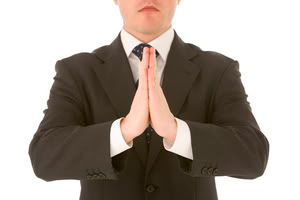 Tweet
Having the right mindset as you begin (or continue) your
job search
is crucial to your success. Always begin with a renewed mindset, because where you put your mind in the beginning will affect where you end up. To put this into practice, it's important to have a clear understanding of who you are. It may help to look at your professional reputation- how are you known in the industry and in the professional realm?
We all have a brand and we need to be able to articulate that brand. Know what your success factors are and identify those things that will make you successful in your job search. Set goals for yourself. There are certain milestones and small goals to achieve along the way, so be sure that you set daily/weekly/monthly goals so that you can measure success. Goals also help to keep you motivated. Finally, avoid the following deadly mindsets that can lead to an ineffective search.
1. Conducting a job search without a plan or process in place.
Think of the
job search
as a project. There are goals, deadlines, deliverables, etc. that you need to hold yourself accountable to.
2. Being a "computer addict."
Spending time online is only one portion of your search effort. It should not be your focus, but only a small part. There's only a 1-2% success rate with this effort, and puts you in a position of being responsive as opposed to proactive. Companies get hundreds or thousands of resumes daily, so the hit rate for you is likely to be very small. Job boards and other online resources can be used to identify opportunities, but should not be where you spend the bulk of your time.
3. Using a "blast machine."
This sort of an approach gets your resume out to multiple recruiters and companies, but it's often the case that companies will have systems and blocks in place to mark this sort of communication as SPAM.
4. Avoiding online presence.
Don't be resistant to online social media or online networking. Approximately 86% of employers and recruiters are going to Google you before they reach out to you, so be sure that you're online in a positive light and take advantage of sites that can market your brand.
| 1 | 2 | Next Page