On-campus career help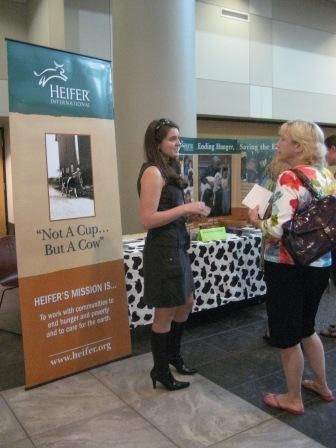 Tweet
This week I'm re-running three of the best networking tips I've found recently to help you find a
job
faster.
These proven networking tactics get results in good times and in bad.
Which can you try today?
1) Network with the Recently Departed
David Perry, author of "Guerrilla Marketing For Job Hunters 2.0," shares a unique way to find and connect with employers using Google.
It's this: Find and call people who used to work where you want to work now.
"The fastest way to learn the real workings of an organization is to Google past employees and call them up. This is exactly what I do. Before I take a recruiting assignment from a company to place an executive there, I want to know if I'm walking into a hornet's nest," says Perry.
Here's how to do it …
Google the name of your target employer and the word "resume." The search results will include resumes of people who used to work there. (You may want to add the word "experience" to "resume" in your search; experiment using Google's Advanced Search options.)
Once you find resumes, pick up the phone and call. Say: "Hi my name is _________. I'm researching XYZ Corp. and it looks like you used to work there because I found your resume online. I'm thinking of applying for a job there. May I ask you a few questions? I know this is an unusual way to do a
job search
…"
Most people will be impressed by your initiative, flattered to be asked for their opinion and willing to help you out.
"You want to learn about three areas: the company and its culture; the department you would work in; and the name of the manager you would report to," says Perry.
Finish your conversation with this all-important question: "If I decide to talk with them, may I say that I spoke with you?"
"You ask this for two reasons," advises Perry. "First, if they left on good terms, you can drop that former employee's name when contacting the company to ask for a meeting. Second, that person may phone his old boss and tell him or her to keep an eye out for the smart person who just called — that would be you."
If you're hesitant about this technique, try it on a company you have no intention of applying to. Work out the bugs first, then network your way into your ideal employer.
| 1 | 2 | Next Page