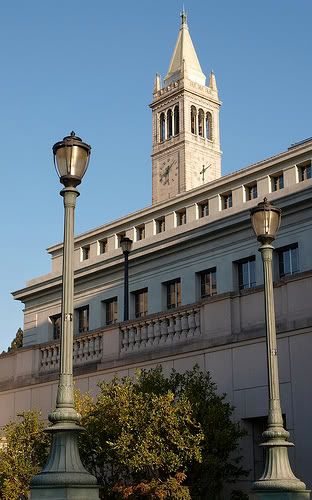 Jobs for bay area students - but will this trend spread?
Share
SAN FRANCISCO (CBS 5) - As college students get ready to graduate and step into the job market, some may be feeling the pressure of finding a job. Around 85 percent plan to maintain employers plan to maintain or decrease their current graduate hiring. But in the Silicon Valley, 2010 graduates may have more opportunities.
Melissa Simson, a senior at UC Berkeley, is one of the many students who will be graduating in a few weeks. But Simson said she's already landed her dream job with a Bay Area company. A company she said first tried her out as an intern.
"It's outstanding," Simson said. "There was nine interns, I was one of them and I think six got full time offers and are now going to work and I think that's a huge percentage."
Tom Devlin, director of the career center at UC Berkeley said he's seen an increase in recruiters, which is a good sign.
"I would honestly say that the data we're seeing in the last couple months shows an up tick in terms of hiring not only for internships but full time employees," he said. Having
internship experience
is what will land a student a position Devlin said.
At Stanford University, more than 70 recruiters met with students in a two-day hiring event. Search management company Marin Software said they plan to hire at least 40 new employees.
In a survey conducted by the Silicon Valley Leadership Group, 58 percent of CEO's plan to hire this year.
The class of 2010 may have more opportunities, but salaries are expected to drop by at least 2 percent compared to 2009. Three industries that plan to hire more graduates this year are construction, trade and government. But with so much competition, companies are looking for a G.P.A. of at 3.0 or higher.
Source:
http://cbs5.com/consumer/jobs.new.graduates.2.1638522.html
Photo courtesy of
Creative Commons