Finding a job is tough, but these 3 mistakes could really cost you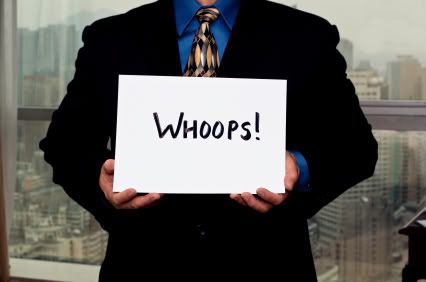 Tweet
Many of you are making 3 serious
job search
mistakes. We need to clear these up if you want to get a job.
#1: You believe your job search is completely dependent on your resume and cover letter.
Wrong. In a perfect world, your resume is more of a formality than a necessity. If someone already knows you or has received an excellent recommendation of you, they are more focused on getting to know you in the
interview
rather than picking through the details of your resume.
A bad resume is definitely getting cut, but a great resume does not guarantee you the job.
Let's be honest, I don't care how many cool internships you've had or what your GPA is: many employers feel that an entry-level candidate is an entry-level candidate. In large companies you may have to meet a certain GPA or major requirement, but much past that, it's all about you.
Your
personal brand is what lands you a job
. Not your resume. Your personal brand should match online, offline, in your personality and in your appearance. The way you write your LinkedIn profile, what you say online, and who you meet in person are a few important aspects of a job seekers personal brand.
#2: The Internet is the only tool you have used to aid your job search.
I've been doing a lot of research for Job Search Boot Camp and have found
career
expert, after career expert claiming that 80% of open positions are not posted online. They also claim that the vast majority of job seekers rely solely on the Internet to find a new job.
To turn this idea into simple math, this means that roughly 80% of the people are going for 20% of the jobs. Not only are those online jobs way more competitive, they are most likely more generic than those you'd find offline.
So what does this mean for you? It means that if you're smart, you'd be playing in the offline field where you'd be one of the 20% looking at 80% of the jobs.
| 1 | 2 | 3 | Next Page