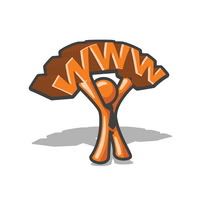 Whether you're out of a job, a college student just starting out in the real world, or an old pro looking to make the switch to a new field, finding a great
job opening
in an economy where unemployment is skyrocketing is a tough task indeed. While
finding a job
may not always be easy, you can help pave the way to success by using some of the great job hunt tools and forums the web offers for those on the hunt for employment. Here you'll find a list of 100 sites that let you connect with companies who are hiring, others in your field, and potential clients to help get your
job search
off the ground and your career back on track.
General
These sites cover a lot of ground when it comes to networking and finding a job, so they're a great place to start.
1. Jobster
: Sign up through this site to create a free career profile, allowing you to search for jobs and for employers to find you.
2. JobFox
: JobFox is a bit like a dating site, but for jobs, not singles. Create a profile and it will match you up with the job listings you're best suited for.
3. Monster
: As one of the largest job sites on the web, Monster is a great place to start seeing what kind of work is out there.
4. CareerBuilder
: Sign up with this site to create and share your resume, search for jobs, and get help and tips with your search.
5. Ning
: With Ning, you can search for social networks that meet your interests or if you don't find one, create your own.
6. FD Career
: With this site you'll create a profile, learn about companies, find helpful articles and join a lively community of professionals.
7. SimplyHired
: This site lets you search for jobs from all over the web, then quickly and easily send your stored information to listings that you find interesting.
8. Beyond.com
: Find loads of niche career communities on this site, as well as a powerful job search tool.
9. BrightCircles
: Stay in touch with your coworkers and business connections using this social network.
10. Koda
: Use this site to contact employers you're interested in working with, look through listings and meet others looking for work.
11. Jobirn
: This insider referral network helps give you a leg up in the job search by hooking you up with someone who can actually put in a good word for you and get you job interviews.
12. indeed
: Search for jobs worldwide on this site and use it to share and store your work information.
13. Climber.com
: If you're already doing well at work, check out this website that will put you in touch with recruiters and companies looking to hire.
| 1 | 2 | 3 | 4 | 5 | 6 | Next Page