Your resume could be missing out big time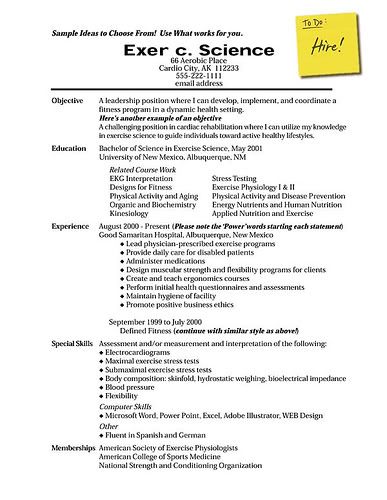 Tweet
Making sure your
resume
is a powerful marketing document is a wise investment in your career. It can set you apart from your competition, maximize the amount of interviews you land and ultimately play into how much a company offers you.
After all, you are negotiating with potential employers from the moment you connect with them to the time the offer is made. So everything that happens in that window of time plays into your offer…including how well targeted, well designed and compelling your
resume
is.
Here are five elements you will want to make sure your resume has:
Number one: Targeted Format
Your resume must be compelling for the type of position you are focusing on. If you are a sales executive of course you are going to want to quantify your sales skills in terms of territory development, revenue generation, and types of skills associated with sales and secondary support skills such as client management customer service, public relations and marketing.
Number two: Value Proposition Statement
Under the heading of your
resume
you should have a value proposition statement. An example of a value proposition statement is a 3 to 4 sentence overview of your focus and your strengths. Here's an example of a VP Statement for a technology executive's resume:
Innovative and highly competent business and technology leader with 15+ years experience developing creative technology solutions that enhance performance, effect change, drive profits and growth. Proven reputation to:
Note: A value proposition statement is different from a personal objective statement. A personal objective statement is not the best to start out with on a
resume
simply because it's a statement about what YOU want. Rather, share with your potential employer what skills and strengths you have to offer THEM.
| 1 | 2 | Next Page