A great resume's ingredients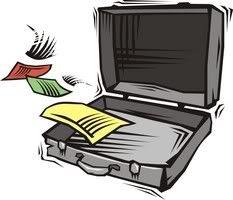 Tweet
Make no mistake about it, writing an effective
resume
has to be a highly individualized matter, since no two people are alike. Nevertheless, it is such a constricted and standardized format, that we resume writers find ourselves adopting certain phrases or words that each of us tends to prefer and that in fact help our clients get jobs. Every resume writer has his or her own list. Here is mine:
1. "$3,000,000" (vs. "$3M") - To a skimmer's eye, "$3M" looks like three dollars. If you are dealing with big numbers and write out all the zeros, the employer's eye will find it anywhere on the page, no matter how fast they are skimming through your resume.
2. "Created a database for..." (vs. "Developed a database for...") - "Developed" is an overused and nondescriptive word. Often databases, procedures, lists, or whatever other job activity you are writing about is something you actually put together (even if you used a standard software program to do it, for example). "Created" is closer to the truth and is certainly much more impressive on your
resume
.
3. "Applied xyz methods..." (vs. "Learned xyz methods....") - Many job seekers list important skills or knowledge that they learned on a job on their resume. But that isn't going to impress a potential employer. The potential employer wants to know if you actually used those skills. How and where you learned them is immaterial.
| 1 | 2 | Next Page