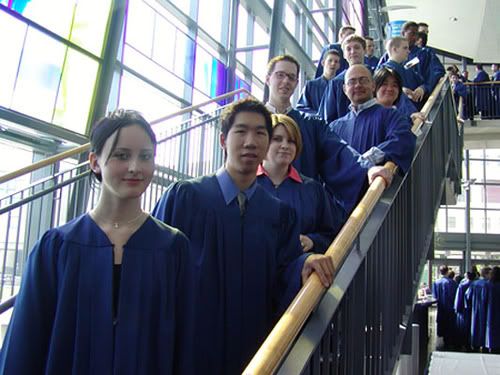 DAYTON — The rate at which Americans complete college degrees falls far short of the nation's needs and potential.
Currently, 36 percent of Ohio adults ages 25-34 hold an associate or bachelor's degree, according to figures released Tuesday, March 2, by Complete College America.
According to labor market projections, by 2020, more than 60 percent of jobs will require a college education.
"States need to work harder and faster to educate enough
college graduates
in order for the country to be able to sustain the vitality that is necessary for local communities, and the economy that results from individuals with college degrees," said Jamie Merisotis, president and chief executive of the Lumina Foundation for Education.
Lumina is one of five national education foundations announced Tuesday, March 2, to provide $12 million in multiyear support to Complete College America, a nonprofit organization that works with states to increase the number of young adults with
college degrees
.
The Gates, Ford and Kellogg Foundations and Carnegie Corporation also will provide support.
Ohio is one of 17 states that will form the Complete College America Alliance. The states will set annual degree goals, develop and implement action plans, and publicly report data on their progress.
The alliance will allow Ohio to compare numbers and share experiences and solutions with other states, said Rob Evans, spokesman for the Board of Regents.
States will not receive additional funding as part of the initiative, said Stan Jones, president of Complete College America.
"We've all made significant investments in state policy change, and investments in the last year or two in particular in increasing
college
completion," Merisotis said regarding the foundations. "This helps to provide some focus for that through Complete College America."
Source:
http://www.daytondailynews.com/news/dayton-news/more-college-grads-needed-report-says-576861.html
Reporter:
Dave Larsen has covered higher education for the Dayton Daily News since July 2008. He started at DDN in 1990 and previously has served as film critic and pop music critic. Dave graduated from the Boston University College of Communication. He lives near Tipp City with his family and is president of the Southwest Ohio "Kon-Tiki" chapter of the Fraternal Order of Moai.