Cover letter mistakes you're probably making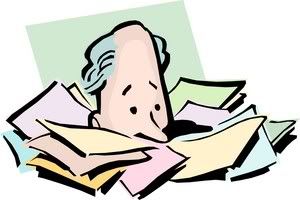 Tweet
As a career coach and professional resume writer, I'm often asked "How important are
cover letter
s to my job search?" My answer is, "It depends on how long you want to search for your next job." If you are in no hurry to get interviews, then don't worry about your cover letter.
The fact is I've never met a job searcher who wants to have a painfully slow job search. The whole point of sending out resumes is to get multiple interviews as quickly as possible. But many job seekers still unwittingly sabotage their efforts by using substandard
cover letters
. Instead of helping you, your cover letter may actually be hurting your job search.
For fast job search results, make sure to avoid these top three
cover letter
mistakes:
1. Not understanding the hiring motives of your audience
2. Repeating rather than introducing your resume
3. Overuse of the word "I"
1. Not understanding the hiring motives of your audience
There are three basic audiences that a job seeker sends his/her resume to: executive decision-makers, resume screeners, and third-party recruiters. Each of these groups has its own hiring motives.
•
Executive decision-makers
are looking for candidates who will have a significant impact on bottom-line initiatives, such as time saved, income generated, revenue built, etc.
•
Resume screeners
are searching for candidates who directly match the lists of qualifications in the job description.
•
Third-party recruiters
are looking for selling points to help position you as a top candidate.
Knowing these hiring motives will help you craft your
cover letter
specifically to catch the attention of your particular hiring audience. By appealing directly to the reader, you are creating an immediate bond that will make you a stronger candidate.
| 1 | 2 | 3 | Next Page