How job seekers can start networking for their careers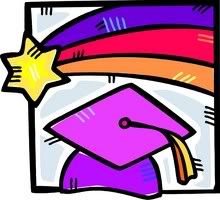 Tweet
Job networking events are often intimidating for college students and graduates. These events are often places where they feel out of place - but that shouldn't be the case. Networking events are places were
job hunters
can make contact with prospective employers and show them just how strong they are as job candidates.
More often than not, the issue with networking for a college grad is not about whether or not they know how to tie a Windsor knot or how to pick out the right business card, but what to say to company representatives and how to say it. Below are 6 tips we hope will help recent grads out with networking.
1. Show passion for the industry and company
New grads normally do not have much relevant work experience, but can impress potential employers with passion about the company and the industry. The following are crucial pieces of information
college grads
should research to impress employers.
a) The top 3 competitors in this industry
b) The company's strengths/weaknesses
c) The company's vision and values
d) Industry trends (social, economic, etc.)
2. Show interest in the person you are talking to
Company representatives respect sincerity and will open up as job seekers ask questions. Most people are happy to talk about themselves (what they do for a living, how they got involved with the company, etc.) so
college grads
should show some genuine interest in the person they are speaking with.
| 1 | 2 | 3 | Next Page