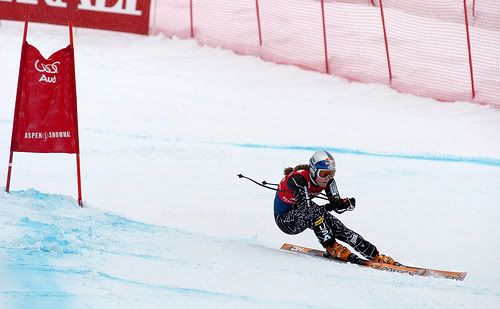 Lindsey Vonn: Don't Stop When it Starts to Hurt
Lindsey Vonn is the first American woman to win a gold medal in the Olympic downhill skiing.
A contender in Torino in 2006, Vonn suffered a terrible crash that sent her to the hospital. She left with pain arching through her legs and back but still competed in five events. She didn't win any medals in Torino, but the experience prepared her for Vancouver. Suffering a serious shin injury only weeks before the 2010 games, Vonn worked through the pain and roared down the mountain fast enough to win her the gold.
In your own
career
, you're bound to encounter some icy patches. Sometimes you'll be uncomfortable, your career will be inconvenient, you'll be tired, you'll be sick, you'll be sick and tired. But like Vonn, sometimes you have to ignore the pain and put up with the hardship in order to achieve your ultimate
career
goals. Quitting is easy; fighting through discomfort is a lot harder. But usually, it's worth it. Just ask Lindsey…
| 1 | 2 | 3 | 4 | Next Page