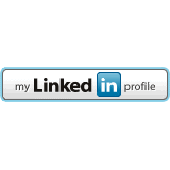 Reprinted with permission from
http://theessayexpert.com/
There are numerous ways to use your LinkedIn status bar effectively, but what if you're looking for a job? What's the best way to handle your status updates?
If you are a
job seeker
and want recruiters to find you on LinkedIn, you might fall into one of two categories:
1. You are currently employed. (In this situation, you might not want your employer to know that you're looking for a
job
.)
2. You are currently unemployed. (In this situation, you do not want to sound desperate as you let the world know you are out of work and looking.)
If you are currently employed?
Never fear! Use your LinkedIn profile to make yourself stand out. Luckily for you, recruiters do not just browse the profiles of the unemployed. They have a time-honored tradition of finding not-completely-happily-employed people and enticing them to move elsewhere!
The good news for you? Your task is simple. Just write a great profile. Keep your status bar updated with interesting business news that will catch potential clients' attention or make your boss know you're doing a great
job
where you are. You will by default catch recruiters' attention as they search through LinkedIn! The boss never has to know.
If you are currently unemployed?
Keep your language positive and engaging. Important note: You do NOT have to say anything in your status bar about looking for work! If you just attended a conference, or if you are studying the latest trends in your field, tell us that! Example:
… is ravenously reading up on Health Care reform debate and stimulus package issues.
This
job seeker
shows anyone who's looking that she is keeping up to date on current issues in her field. She makes herself marketable that way.
| 1 | 2 | 3 | Next Page