From the job hunt to the resume, here's some tips to keep in mind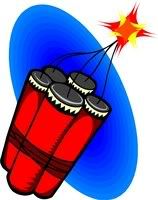 Tweet
Twenty years ago, if you wanted a job you spent days perfecting and typing your resume on heavy-weight business paper. You either mailed a cover letter and resume to employers or dressed your best and walked right in their front door. If it worked and the employer was interested, you'd get a call for an interview. And the interview was everything. In fact, two or three interviews wasn't unheard of. Your interview was what got you the job.
Today, while interviews are an important part of the hiring process, it's the portion of the job hunt before the interview that has completely evolved: the introduction. Walking in the front door with a resume in your hand is actually one of the biggest no-no's in present day job hunting. Today's game begins right where you are now: online.
Searching for
jobs online
is a time-consuming, tedious, and often discouraging process. There are thousands of job listings – everything from the typical newspaper site listings to "Employment" or "Careers" links on the employers' own Web sites. There are massive, all-industry search engines and
career
-specific sites. Where to begin? My advice is to decide what you're looking for, very specifically, before you even turn on the computer. The more narrow your search, the easier it will be to pinpoint where to look. I was a "professional" internet job searcher for three years after college – I was continually employed, but constantly looking online for something better. Here's what I found:
Tips for Online Job Hunting
1. Begin by searching your chosen location for employment.
Use Google to find the Web sites of the local newspapers, which almost always have an employment section that you can search by category. Next, search for regional or state-specific search engines – most cities and states have a Web site dedicated to local
job listings
.
2. Organize your findings.
As you discover Web sites that you would like to continue checking, make a folder in your browser's Bookmarks, so that you can easily get back to any site.
3. Search by your career field.
Next, you'll want to look for Web sites that are specific to your chosen career. Again, use Google to search: "jobs in information technology" or "IT job listings" for example. Vary your keyword searches to find a variety of different sites. Browse through them, and bookmark the ones that seem the most relevant or populated.
4. Watch out for the top placements in Google.
I've found that often the worst
job search
engines come up first in Google, surprisingly. Usually, the larger the site, the less useful its content. Many times gigantic search engines become bloated with get-rich-quick or pyramid schemes, military listings, or national listings, where competition is obscene. While I still chose to bookmark and check major search engines, I often found
jobs
to apply for on smaller, more specific
job search
Web sites.
| 1 | 2 | 3 | Next Page