Reprinted with permission from http://windmillnetworking.com/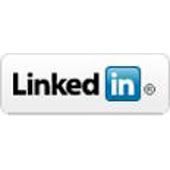 Tweet
LinkedIn is the place to not only find others but also to be found as a
job seeker
. And that is why you need a LinkedIn Profile that not only helps you get found but also will entice people to contact you once they view your profile. I see many people making fundamental mistakes as
job seekers
that actually work against them in this aspect. If you're going to spend time putting together a LinkedIn profile, I assume you want to maximize your chances of being contacted by the right people, right?
With that in mind, I have created an easy-to-understand list of a few things to check for with my reasoning. Just like any website owner, you want your LinkedIn profile to stick out and be found! As a
job
applicant, you want the same thing, so read on.
Enjoy my LinkedIn Profile Tips!
1. Not Displaying Your Personal Photo
It all really comes down to having social media credibility or not. There are too many fake profiles on LinkedIn, so you want to show that you are real. If you have taken the time to complete your LinkedIn profile, why wouldn't you display your photo? It just raises too many potential questions. And company logos or photos of pets obviously have no value here
2. LinkedIn Profile Headline is Not Branded Enough
See that space underneath your name? That is your "Professional" or Profile Headline. It will appear in search results next to your name, as well as next to any questions you ask or answer. It is, in essence, your elevator speech in a few words. Are you just putting your title and company name here? Don't! This is the place where you need to appeal to anyone who finds you in a search result to reach out and look at your profile. Your Profile Headline is the single most important piece of real estate on your LinkedIn Profile, and you need to brand it as such. This really ties into personal branding as a job applicant.
3. LinkedIn Status Update is Not Appealing
This is that "What are you working on?" box that I refer to as a "Status Update." Assuming someone finds you and looks at your profile, chances are they are going to be looking at what you write here simply because that it appears just underneath your Headline Profile. What do you write here? Many people in transition note that they are looking for a
job
here. What do you use your LinkedIn Status Update for? It is part of your branding exercise, and it should be something appealing that will both inform the reader of your latest activities as well as hopefully add to, not subtract from, your LinkedIn Brand.
| 1 | 2 | 3 | Next Page