New grads weight in on how much Universities have helped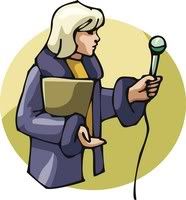 Tweet
New Grad Life recently traveled to a few Universities in San Diego. We picked the most interesting responses and want to share them with you. Due to the nature of the questions most students asked to for us to leave their last names out and schools they were affiliated with. Read on to see what College seniors are thinking!
NGL:
"Let's talk about the various services your University offers. What do you think about the career fairs?"
Ashley:
"Useless….I mean it's
usually
a bunch of companies that have all these entry-level sales positions. Then there's like, agencies; the police, highway patrol, sometimes I really don't get what they're doing here. I think it's even worse for our University – it makes our school look bad, you know?"
Omar:
"A lot of the job fairs I've been to on campus are great. I'm not saying I got a job offer or anything on the spot, of course not, but I did get a few contacts and leads. You just need to weed out those ones that are not useful to you."
Sonia:
"I think it depends on what school you go to, because better schools have better companies who visit. I've been to a few other career fairs, and some were worse, some were better."
NGL:
"What about career centers? Are they a helpful resource for students you think?"
Ashley:
"I think the career advisors are helpful, but as far as the resources go, they just tell you what to do and not how to do it. You go in, and it's like you have hundreds of binders with articles, books, job listings around you. There's no direction - and besides I can get all this info on the Internet so I don't get the big deal."
Omar:
"They definitely need more hands-on tools like workshops. Their web sites have hundreds of links to great career resources but they are more often than not generic in their advice. Maybe they should better pick such links and make sure they are referencing to the best career articles they possibly can."
Sonia:
"Career centers don't have a good rep usually, you know. Students don't believe they can really help – but people don't get they're not there to place you in a job, that's what a staffing agency is for. They are there to help guide you through possible careers and improve your skills."
| 1 |

2

|

3

|

Next Page