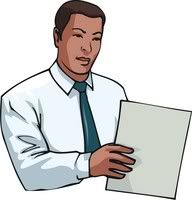 A resume writing strategy that makes a difference
Share
Online searches for resumes are becoming more popular as employers are becoming less attracted to the idea of paying for employee
resumes
. Often an employer types in keywords that are common to the position that they are trying to fill. Therefore, to get your posted resume noticed numerous keywords are imperative. It is also important to use various forms of the same word to address many different searches. Searched words that are often used describe needed qualifications including experience and skills. A useful tool that enhances your possibility of getting a higher rank on the result list is a keyword summary at the top of your
resume
. Using these tactics, you are more likely to get noticed.
Optimizing the words on your resume is critical if you intend to apply for work online. Even small companies are using scanning technology and searching the Web for resumes when in need to fill a position. These days, it is essential that you consider tailoring your resume to meet the functions of Web search engines such as Google, because employers and recruiters are more often than not using the Web to find worthy candidates via their online resumes. Some employers are attracted to the no-cost nature of searching the Web for resumes as opposed to paying job sites like Monster.com. And sometimes it's more effective for them to search on their own other than posting an ad somewhere and have to sift through scores of submissions. Scanning software can no recognize text in bold, italics, and various fonts throughout your
resume
, so that you don't have to worry about altering the appearance of your already well-polished resume.
It is said that up to 80% of employers use this search technology to establish certain essential keywords that highlight their needs. When scanned, your resume may receive some ''hits.'' Based on that sum, your
resume
is ranked and sent to an employer for further review or decline. The ranking, of course, is based on the number of keyword hits.
Keywords are usually nouns and verbs that state experience and skills. They are the words searchers type into search engines to find want they want. In resumes, these can include action verbs such as ''analyzed'' and ''managed,'' which are just as important for standard human review. But you want to also focus mainly on keyword nouns (''leadership'' and ''Adobe Photoshop'') for technology selection before an actual person reads your
resume
. The more essential the resume keyword, the more likely your resume will be found— and ranked higher. And the higher the rank, the sooner your resume will be read.
Examples of Keywords
Job Titles:
Sales Manager, Laboratory Assistant, Customer Service Representative
Education:
Bachelor of Science in Chemistry, M.A. in English Literature, Juris Doctor
Skills:
Business Consulting, Legal Research, Marketing Development
Certification:
CPA, CNA
Computer Terms:
Microsoft Access, C#, AutoCAD
Regardless if you submit a hardcopy of your resume to be scanned into an applicant tracking system, or if you submit it in ASCII form in an email (or simply cut and paste it into the box of an online application form), your resume needs to become a keyword resume first and foremost.
Your way to an interview could be simply a matter of which keywords you select for your resume.
| 1 | 2 | 3 | 4 | Next Page