Common mistakes job hunters make
This post was written by Diane Coffey and originally appeared on PongoResume.com.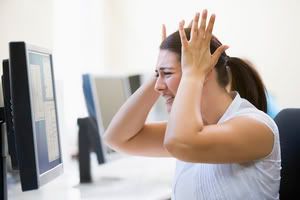 Tweet
Job seekers often make mistakes during their
job search
- but in these tough economic times even the slightest detail must be taken care of. From resumes to cover letters, and from the interview to the reference and background check, there are 12 huge mistakes that can be avoided with just a little bit of effort on the job seeker's part. Read on to see what they are and improve your job search!
RESUMES and COVER LETTERS
1. Not customizing your resume for each job submittal:
Each resume you submit should be tailored to the position, highlighting those dimensions of your background that are most important to the job.
2. Only using job boards to search for opportunities:
The least effective way to find a job is by applying to job listings on job boards. Other, more useful tactics for identifying job opportunities include networking with colleagues, targeting specific companies, and attending professional association meetings, to name just a few.
3. Not using a cover letter:
Cover letters provide a way to highlight the personal qualities and accomplishments that differentiate you from other applicants. Your cover letter also allows you to draw the reader's attention to the parts of your background that are most applicable to the specific job.
4. Not following up on resumes and interviews:
Professional follow-through on resume submittals and interviews helps set you apart, puts your name in front of the hiring authorities, and demonstrates your interest in the company and position.
5. Not taking extra copies of your resume and cover letter to each interview:
Interviewers are notorious for forgetting to bring your resume to the interview, so demonstrate your preparedness by taking extra copies for them. You may also meet people who have not seen your resume before.
6. Lying on your resume or at any point in the hiring process:
Lying is very high risk, both during the selection process and after you get hired. Many people have been fired for lying on their resumes, even after years of high job performance. Positive spin is good; lying is bad.
7. Putting personal information on your resume:
Personal data is irrelevant to the hiring process. Companies are governed by law to not discriminate based on personal characteristics or circumstances. Listing personal information on your resume, which used to be standard, is now viewed as unprofessional.
| 1 | 2 | Next Page