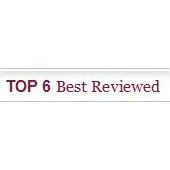 I'm sure you know about all the famous job sites, simplyhired, monster, dice, the list goes on. As a new grad, you've probably used most of them. But how do they stack up when reviewed by job-seekers? What are the advantages and disadvantages of each site? In this post we take you through the Top 6 sites related to job search and analyze each so that you will be able to understand their full potential and use them wisely.
Best job search engine

SimplyHired.com
• Aggregates results from other job sites
• Multiple search options
• Can send resume to other major sites
•
Networking features

• Cannot post resume directly to site
Analysis
SimplyHired.com is reviewed by two major sources: Searcher magazine, which compares this job search site to Indeed.com, and PC Magazine, whose writer offers a glowing write-up of the site. BusinessWeek readers voted SimplyHired onto its list of top websites, but no commentary is offered.
SimplyHired.com aggregates results from major job websites, newspapers, company websites, associations and other online sources. Employers cannot post jobs on SimplyHired; this site is strictly for job seekers. Users can search by occupation, job title or location, and results can be filtered by job type, education, work experience, company revenue, company size or niche characteristics (like fastest-growing companies). After using the site for a while, reviewers note, you'll receive job suggestions based on your search criteria. You can't post your resume here, as you can on Monster.com or Yahoo! HotJobs, but a free feature allows you to send your resume out for posting on five other job sites. SimplyHired has partnered with LinkedIn and also has features and widgets that allow users to connect to Facebook, Myspace, and iGoogle for greater networking possibilities.
Features:
Resume Posting? N
Career Advice? N
Types of jobs? All
Best large job search site
Yahoo! HotJobs
• Can see how many times resume has been viewed
• Block resume access by specific companies
• Multiple search options

• Not as many job postings as Monster.com
Analysis
TopJobSites.com, JobHuntersBible.com and ResumeHelp.org all compare Yahoo! HotJobs to other large job search sites, and recommend it as a top choice. The Wall Street Journal mentions HotJobs in an article about job site trends and notes how fast it is growing despite the slow down of competitor supersites.
Yahoo! HotJobs ranks below Monster.com in sheer number of listings, but reviewers say HotJobs' features are more appealing. Users like the "status" feature that allows you to see how many times your resume has been viewed (Monster has a similar feature), and if you're afraid that your current employer might find your online resume, HotJobs allows you to block certain companies from accessing your profile. You can browse this site by keyword, industry or state, and there are tools for resume writing, interviewing and networking. You can also subscribe to newsletters that cater to particular segments of the market, such as technology, government, sales, health care and college grads.
Features:
Resume Posting? Y
Career Advice? Y
Types of jobs? All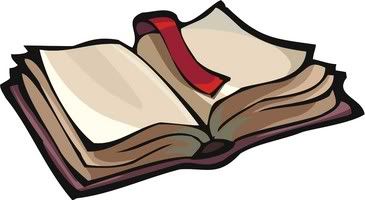 Click here to go to Page 2