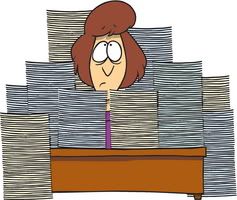 Regardless of the amount of education, experience or creative vision you think you can bring to that new
job
you're going to apply for, none of it will get you in the door if your
resume
has all the earmarks of an amateur.
Adherence to the following six tips will ensure that you are putting your best foot forward and projecting a winning image that will get your bio and credits favorably noticed by those who are in a position to say "yes" to your
career
advancement.
BREVITY
A well done
resume
should not exceed one page in length. If it runs more than a page, you are either rambling or engaging in overkill to sell your talents. A rambling
resume
suggests to the reader that you don't know how to pull your thoughts together and that you require a lot of words and time to get your point across. One that reiterates material which has already been set forth and/or includes copious attachments which were not requested has the effect of making a reader think that you are blowing smoke to pad out a spotty employment record, mask your deficiencies, or that you are just really desperate.
A hiring authority should be able to see at a quick glance what positions you have held and what types of skills you can bring to the table. It should also be remembered that today's competitive
job
market means that an HR department will be inundated with dozens, hundreds, or even thousands of
resumes
that need to be read, sorted, and whittled down to a manageable number of semi-finalists who can advance to the next level. If your submission reads more like a chatty Christmas newsletter than a succinct summary of your accomplishments, it is guaranteed not to make the first cut.
RESULTS
Anyone can say that he or she has held a
job
as a salesperson, a machinist, or an executive assistant. What a prospective employer looks for, however, is whether the candidate did more than just take up space and draw a weekly paycheck for it. Did your salesmanship skills consistently top the quarterly expectations for your division? Did you invent a device that made an existing piece of equipment operate more efficiently? Did your powers of persuasion convince Sting to make a personal appearance at your company's ribbon cutting ceremony? A results oriented
resume
will put you ahead of the competition because it conveys more than just a litany of tasks; it demonstrates a sense of initiative to improve upon the status quo and a commitment to giving 110% as a team player with the company's best interests at heart.
Don't forget that volunteer and community service activities are pertinent to list on your resume as well, especially if your efforts were instrumental in raising funds, passing an initiative, saving an historic landmark, teaching at-risk kids to read, etc.
RELEVANCE
Yes, it's fascinating that you took a year off after college to meditate with monks in Tibet but what, exactly, does it have to do with being a hostess at a steakhouse? While one's life experiences are certainly contributing factors to a
job seeker's
work ethic and sense of self, your future employer's bottom line will always get back to, "That's nice but what does all of this mean to me?"
To that end, savvy
job applicants
don't limit themselves to just one all-purpose
resume
but, rather, several which respectively emphasize those details that have the most direct bearing on the positions they are seeking. For instance, let's say that you have experience as a freelance writer, an accountant and a graphic designer. The
job
you are applying for is in the accounting office. Thus, the accounting background will be the one rotated into the most prominent slot. Seasoned interviewees also know to incorporate buzz words in their resume that subtly mirror the specifications of a particular job and, accordingly, create a sense of familiarity to which an employer will easily gravitate.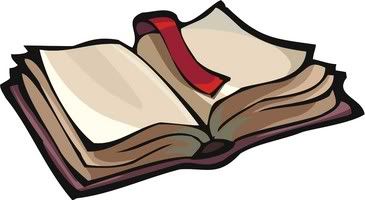 Click here to go to Page 2