Work isn't a routine, it's a lifestyle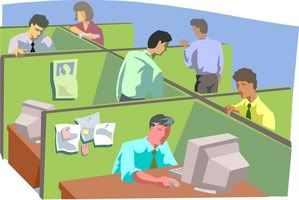 Tweet
Great things to get out of a job whether you like what you're doing or not…
1) Get involved in activities outside of work.
Now that you are no longer in school and don't have endless hours of homework, studying, and group projects to complete, you may find yourself with a lot of free time. Ideas for activities to keep you busy include alumni groups, local networking organizations, professional organizations related to your field, a second "fun" job, volunteer programs, or recreational sports leagues.
Being involved in something outside of work gives you something to look forward to in the evenings or on the weekends and is a great way to meet new people and expand your network. Whether you're reconnecting with people at alumni events, earning extra money at a second job, or giving back to your community through a volunteer program, you will have the opportunity to share your time and talents with others outside of the workplace!
2) Keep learning and developing your talents through formal or informal education.
If you have the opportunity to go back to school and earn an additional degree while working, take advantage of it! While many companies are cutting back on their tuition reimbursement programs, you may have to find other ways to continue learning. Attend meetings in your industry, participate in free webinars, network with experienced professionals in your field, and find a few blogs to read regularly that interest you. All of these are alternatives to traditional classroom training.
3) Put yourself out there.
Being the "new" person, and possibly the youngest person in your company or department, can be tough and intimidating. But at the same time, you have a great opportunity to put yourself out there. Because you are inexperienced, it is more acceptable to make mistakes…as long as you learn from them. It is better to put an idea out there and get shot down than to not put the idea out there at all. Plus, getting shot down isn't always a bad thing – it's going to happen to you over and over again in any job you have, so you might as well get a taste of it when you are first starting out.
| 1 | 2 | Next Page