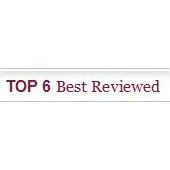 I'm sure you know about all the famous job sites, simplyhired, monster, dice, the list goes on. As a new grad, you've probably used most of them. But how do they stack up when reviewed by job-seekers? What are the advantages and disadvantages of each site? In this post we take you through the Top 6 sites related to job search and analyze each so that you will be able to understand their full potential and use them wisely.
Best job search engine

SimplyHired.com
• Aggregates results from other job sites • Multiple search options • Can send resume to other major sites •
Networking features

• Cannot post resume directly to site
Analysis
SimplyHired.com is reviewed by two major sources: Searcher magazine, which compares this job search site to Indeed.com, and PC Magazine, whose writer offers a glowing write-up of the site. BusinessWeek readers voted SimplyHired onto its list of top websites, but no commentary is offered. SimplyHired.com aggregates results from major job websites, newspapers, company websites, associations and other online sources. Employers cannot post jobs on SimplyHired; this site is strictly for job seekers. Users can search by occupation, job title or location, and results can be filtered by job type, education, work experience, company revenue, company size or niche characteristics (like fastest-growing companies). After using the site for a while, reviewers note, you'll receive job suggestions based on your search criteria. You can't post your resume here, as you can on Monster.com or Yahoo! HotJobs, but a free feature allows you to send your resume out for posting on five other job sites. SimplyHired has partnered with LinkedIn and also has features and widgets that allow users to connect to Facebook, Myspace, and iGoogle for greater
networking possibilities
.
Features:
Resume Posting? N Career Advice? N Types of jobs? All
Best large job search site
Yahoo! HotJobs
• Can see how many times resume has been viewed • Lets you block resume access by specific companies • Multiple search options

• Not as many job postings as Monster.com
Analysis
TopJobSites.com, JobHuntersBible.com and ResumeHelp.org all compare Yahoo! HotJobs to other large job search sites, and recommend it as a top choice. The Wall Street Journal mentions HotJobs in an article about job site trends and notes how fast it is growing despite the slow down of competitor supersites. Yahoo! HotJobs ranks below Monster.com in sheer number of listings, but reviewers say HotJobs' features are more appealing. Users like the "status" feature that allows you to see how many times your resume has been viewed (Monster has a similar feature), and if you're afraid that your current employer might find your online resume, HotJobs allows you to block certain companies from accessing your profile. You can browse this site by keyword, industry or state, and there are
tools for resume writing
,
interviewing
and
networking
. You can also subscribe to newsletters that cater to particular segments of the market, such as technology, government, sales, health care and college grads.
Features:
Resume Posting? Y Career Advice? Y Types of jobs? All
Best job site for technology fields

Dice.com
• Targeted to IT professionals • Helpful discussion forums • Tech-centric career advice

• Not appropriate for non-IT jobs
Analysis
Both PC Magazine and About.com's guide to web search recommend Dice.com for job searchers seeking employment in the information technology industry. Users and reviewers say Dice.com is the best job site for positions in the information technology industry. Reviewers like this site's straightforward interface, and say industry-specific niche sites in general work better than mega-sites like Yahoo! HotJobs or Monster.com in matching up employers with job seekers. Dice.com also offers
advice on writing resumes
and obtaining IT certification, as well as a variety of discussion forums. Experts say you should consult several sites when conducting a job search. Other good bets are SimplyHired.com and CareerBuilder.com
Features
Resume Posting? Y Career Advice? Links to resume and advice sites Types of Jobs? High-tech jobs only
Most popular job site

Monster.com
• Most job postings and resumes of any job site • Can block resume from being viewed by current employer • Multiple search options

• Numerous "junk" postings; no way to filter
Analysis
As the biggest job search site, Monster.com is reviewed by a number of sources, including Star Reviews, TopJobSites.com, JobHuntersBible.com, AskMen.com, LoveToKnow.com, and About.com. All compare the pros and cons to other job sites and most rank Monster very high. The biggest job site online, Monster.com features over 1.1 million job listings from companies and over 41 million resumes from job seekers. Monster offers
advice about resumes
,
interviewing
and salary negotiation, and the Privacy Plus feature allows you to block specified companies from viewing your resume, keeping it confidential from a current employer (Yahoo! HotJobs was first with this feature). Monster Networking hooks up job-seekers in the same industry, and Monster Learning is a directory of online degree programs. Still, while Monster.com has the widest scope, some users and reviewers complain that many of its listings are "junk" posts from headhunters and agencies; competitor Yahoo! HotJobs allows you to filter these posts out.
Features
Resume Posting? Y Career Advice? Y Types of Jobs? All
Aggregator job site

CareerBuilder.com
• Pulls job listings from newspapers, not other job sites • May turn up unique listings

• Not as wide a selection of jobs as major job sites
Analysis
CareerBuilder.com is analyzed by TopJobSites.com and Workforce Management magazine, which judge job sites by traffic and popularity. This job site is also reviewed by Star Reviews, JobHuntersBible.com, AskMen.com, and by About.com's guide to job searching. CareerBuilder.com pulls job listings not from other job sites like HotJobs.com or Monster.com, but from the pages of major newspapers -- so a search on this site might turn up something unique, especially if you're looking for work in a major metropolitan area served by one of these newspaper chains. Job search experts say it pays to visit as many sites as you can, so CareerBuilder is worth a visit, but any search here should be supplemented by looking at a major job site like HotJobs.com or Monster.com. However, CareerBuilder's future may be uncertain as one of its major owners has filed for bankruptcy.
Features
Resume Posting? Y Career Advice? Y Types of Jobs? All
Best online classifieds
Craigslist.com
• Large variety of freelance and part-time opportunities • Little to no duplication on other job sites

• Many unreliable or dubious job posts
Analysis
JobHunt.com and About.com both review the pluses and minuses of Craigslist, concluding that it's an effective online job search option when used carefully. Craigslist.org's job board is like a local newspaper's classified ad section, with listings broken down by state and metropolitan area. Employers can post for free or for a nominal charge, so a broad variety of full-time, part-time and freelance positions are listed. The large job search engines like Yahoo! HotJobs and Monster.com are usually blocked from gathering ads from Craigslist, so opportunities posted here won't show up elsewhere. On the downside, reviewers say, the low bar to employer job postings can result in a profusion of shady or unreliable job opportunities, so extra caution is required when responding to ads.
Features
Resume Posting? Y Career Advice? Y Types of Jobs? All
Did you find this article useful? If so, subscribe to our newsletter to get more free resources. http://www.consumersearch.com/job-sites