Online job hunting with Facebook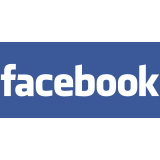 Tweet
If you are familiar with Facebook, then you know you can add applications to your profile. Applications range from throwing sheep at your friends to instrumental career/job search tools. Using applications on Facebook that are targeted toward careers and career growth will create a stepping stone to get you that job of your dreams.
Here are some popular Facebook Applications you can add to your profile. These applications are created to assist with employment searches and networking, this way you can be in the know about the employment marketplace even if you aren't looking.

1. Jobster Career Network
- Join the Talent Networks of your favorite companies, and get personalized job alerts based on your career interests. Plus, get career advice from your friends; post your resume online, search for jobs, and more!
2. OfficeBook
- What would you tell a friend about your office if he or she was interested in working there? Love your company? Hate it? Say It!

3. Indeed – Job Search
– Find jobs where your friends work. Search millions of jobs from thousands of job sites and company career pages. Receive job proposals and resumes from your profile page.

4. Testimonials
– Use Testimonials to gather your personal, professional and academic references in one place from your teachers, friends, and co-workers.
5. Professional Profile
– Create a professional profile on
Facebook
. With one-click, upload your resume in or import your LinkedIn profile and recommendations. Get recommendations from friends. See resumes in your network.
6. Career Builder – Find a Better Job
– Users who add the applications will receive
continuously updated job and internship listings. Based on information like major in school, hometown and network, users will receive the most relevant jobs from CareerBuilder's database in their profile. You can apply to jobs directly or access a link to search for more job on the CareerBuilder.com Web site.

7. MonsterTrack Job Search Agent
– Want to get jobs delivered right to your profile? Download MonsterTRAK's Job Search Agent application today! Your own personal Agent will pimp your profile with only the jobs you want to see.
| 1 |

2

|

3

|

Next Page