Helpful advice for today's job seekers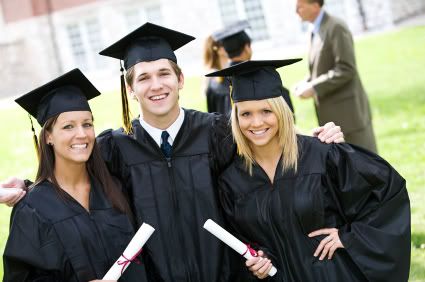 Tweet
It's almost that time of year again, when newly graduating seniors hit the job market in search of a paycheck. I don't know about you, but everything I know about job hunting I learned after college. Like how to network and write an effective resume, for example. So, to give you graduating seniors a leg up, I interviewed two career experts to uncover 5 ways for new grads to find a job faster. This is the stuff I wish they taught in school ...
1) Cast a wide net
"In a declining economy such as we face now, you have to expand your options. If you've looked only at large corporations, start looking at small businesses, non-profits, universities, government jobs -- a huge area of job growth -- and other types of employers," advises Lindsey Pollak, Author of "Getting from College to Career: 90 Things to Do Before You Join the Real World." Often, jobs at smaller and non-profit organizations are harder to find, requiring more networking on your part. However, you'll face less competition from other job hunters who are not willing to put in the effort. So basically finding entry level jobs as a college grad becomes easier.
2) Persist without being a pest
Follow-up is one of the most important elements of any successful job search, especially for new grads lacking traditional experience. "'No' may really mean 'not right now,'" says Pollak. "Getting a job is often about timing, so stay on employers' radar screens. But instead of saying, 'Hi, I'm just calling to follow up,' try to add value in each communication, and only follow up once every two weeks or so." One way to add value is to use Google Alerts (Google.com/alerts) to stay current on industry news and trends. The service is free and emails you daily updates of the latest Google results (blogs, news, etc.) based on the topics you choose. Then, presto! You have a valid excuse to email or call employers about the relevant articles you find online.
| 1 | 2 | 3 | Next Page