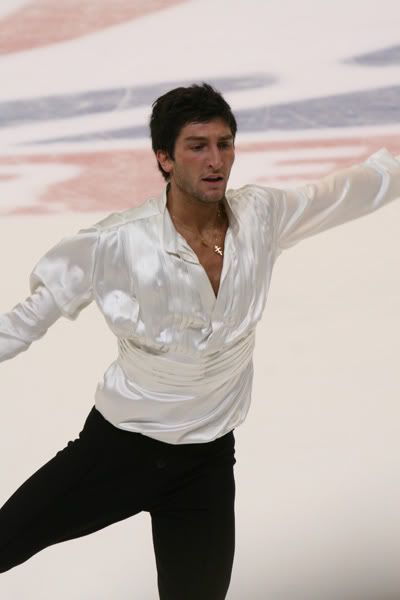 Evan Lysacek: Don't Quit Just Because Somebody is Better Than You
Evan Lysacek is the first American man to win the gold for figure skating since 1988.
Early in his ice skating
career
, Lysacek wanted to quit because his sister was better than him. His mother didn't let him. She told him that when people are better than, you just need to work even harder than they do. It's a life lesson that has served Lysacek well; he reigns as an Olympic gold medalist and a decorated world champion across various international contests.
Tenacity, endurance, and practice can beat natural ability. Evan Lysacek didn't spend his life planning on winning a gold medal.
Unlike some of his competitors, he didn't feel entitled to the honor. Instead, he hoped for gold, he trained for gold, and in Vancouver, he earned his gold. When the time came, his years of dedication allowed him to perfectly execute a routine that was only possible because of his years of practice.
You don't have to be born the best to become the best.
All photos courtesy of
Creative Commons
.
Previous page | 1 | 2 | 3 | 4 |
MonsterCollege
™ helps recent grads and college students find their first job. Whether graduates pursue careers in government, non-profits, service vocations, start-ups, or the corporate sphere – MonsterCollege™ will help you navigate your job-hunting process.